The Mini Cooper Hardtop 2 Door
Find Yours
View Specials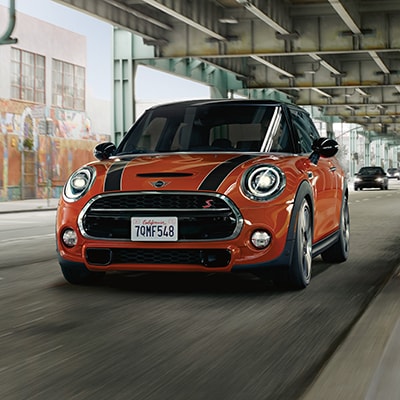 Looks
Sharp Design
The MINI Hardtop 2 Door is the original MINI that started it all, and you'll recognized its pint-size looks anywhere. There are the charming, circular headlights, the wide and flat roof, and each of the three trims has its own unique wheels. For more British flair, you can get the hood stripes or Union Jack detailing.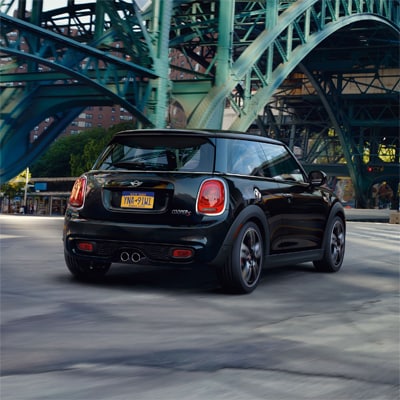 Drive Modes
Handling
You probably won't be driving your MINI through a tunnel (a la The Italian Job), but you'll still love the sticky handling of the MINI Hardtop 2 Door that grips the pavement. The four-wheel independent suspension also gives it a more refined feel, and you can continue to dial that in with the Sport, Green, or Mid settings on the Drive Mode selector.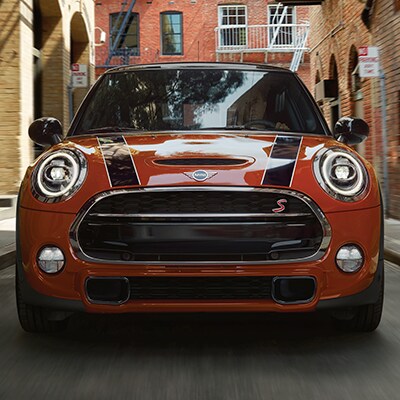 Lighting
Helps you see the Road
You can find advanced lighting on select MINI Hardtop 2 Door models. There are stronger LED lights, automatic high-beam control so you don't accidentally flash nearby drivers, and cornering lights that'll assist when you're going into turns. Nighttime driving won't be an issue any more.

More Features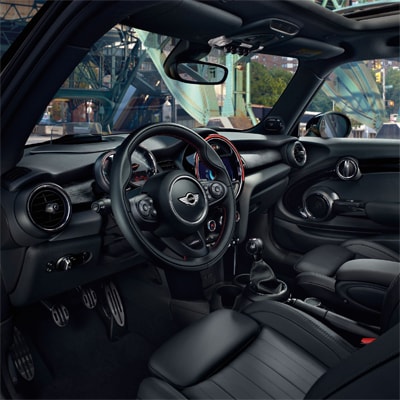 Safety
Feel Safe Behind the Wheel
Whether you're on a slow-going commute or zipping in your MINI Hardtop 2 Door, it's nice to have some advanced technologies to help assist when you're behind the wheel. You can get automatic emergency braking, a system that can warn you of a possible collision, and adaptive cruise control. With these features, plus the previously-mentioned advanced lighting, you can feel extra secure in your MINI Hardtop 2 Door.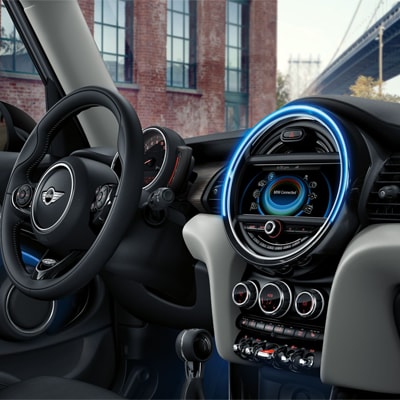 Technology
Advanced Technology
The MINI Hardtop 2 Door has plenty of retro charm, but that doesn't mean its tech is in the past. Within the unique, circular infotainment center in the dash, you can get an 8.8-inch touchscreen and access to the Apple CarPlay® smartphone integration system. Don't want to clutter the cabin with cords? Then you'll also love the available wireless smartphone charger!