The Mini Convertible
Find Yours
View Specials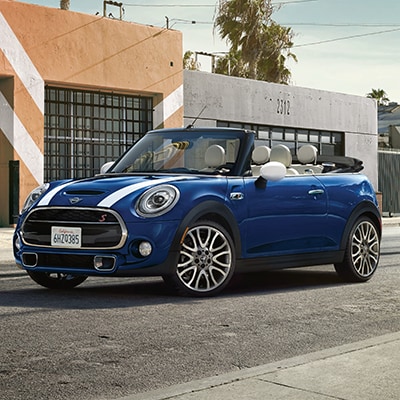 Easily Convertible
Completely or Partially Open
The MINI Convertible is one of the best ways to get around on a nice day. You can take the top completely off or partially open it for a lighter breeze! For safety, there's an active rollover detection bar that goes into action within milliseconds in case of a rollover.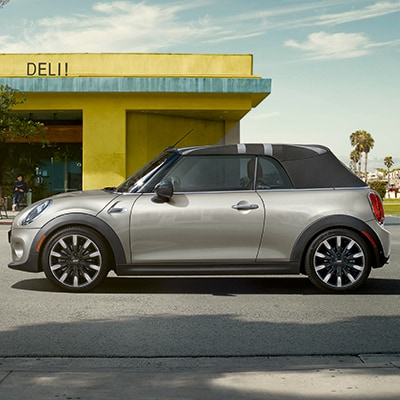 Reliable Engine
TwinPower Turbo Support
The MINI Convertible has two engines and three configurations to get you around town. The Cooper has 1.5L TwinPower turbo with 134 horsepower and 162 lb-ft torque. The Cooper S has a 2.0L TwinPower turbo with 189hp and 207 lb-ft torque. The John Cooper Works has the same engine, but it's tuned for more power. How does 228hp and 236 lb-ft torque sound?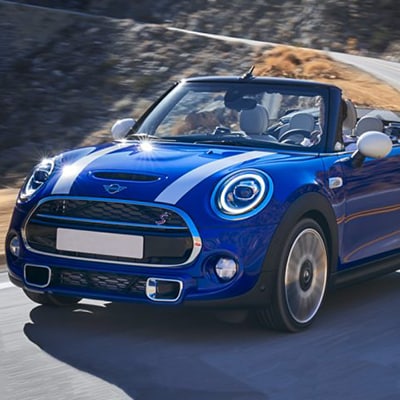 Paint
Stylish Paint Schemes
With most brands you get to pick the exterior paint color and that's it. With MINI you can add extra details, like bonnet stripes that go across the hood. If you're an American that loves a bit of British charm or an expat who has found a new home in Portland, we suggest the bold Union Jack mirror caps.

More Features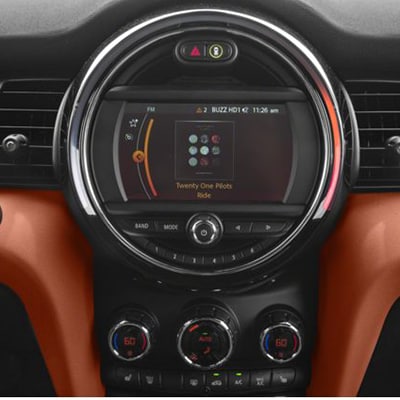 Rain Alert Technology
Be Ready for Rain
Nothing derails a day in the convertible like an unexpected rain shower. Since Oregon isn't a stranger to precipitation, you'll appreciate the Rain Warner technology. It can sense when your convertible top is down or 1/2 way open and will send you a warning if it looks like a rain storm is heading your way! No more getting pelted by rain drops.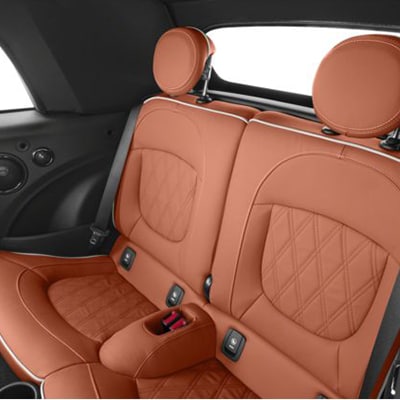 Seating
Plenty of Room for Passengers
Convertible driving is a lot of fun, and we think the more people you can bring along the merrier. With all MINI Convertible's you'll have seating for up to four. Speaking of seating, the first two trims have Sensatec materials that mimic leather and the top trim has premium leather. You can also get heated seats for those cooler days.